Make our Chi-Chi's Baked Chicken Chimichangas Recipe at home. With our Secret Restaurant Recipe your Baked Chicken Chimichangas will taste just like Chi-Chi's.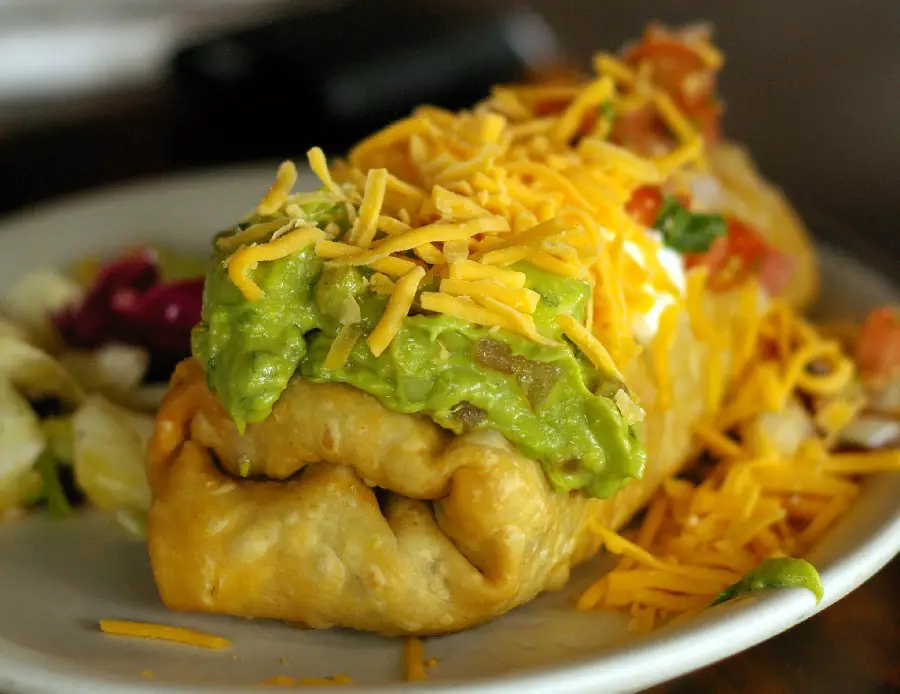 Photo by Masala Puri
Get More Secret Copycat Restaurant Recipes
Sign-up for our FREE Restaurant Recipes Emails. We send out Additional Email-Only Copycat Restaurant Recipes each week. Sign up NOW to get EVERY RECIPE.

---
And Please Follow Us on Your Favorite Social Sites
You'll Stay in Touch, Get More Recipes from All of Our Sites and Help Us Spread the Word about Secret Copycat Restaurant Recipes to All Your Friends.
Thank You.
Here are a Few More Recipes From Across Our Family of Websites You Will Love
Click on any Name below for the Recipe
Chi-Chi's Baked Chicken Chimichangas Recipe
Make our Chi-Chi's Baked Chicken Chimichangas Recipe at home. With our Secret Restaurant Recipe your Baked Chicken Chimichangas will taste just like Chi-Chi's.
Ingredients
2

tablespoons

Olive Oil

1/2

cup

chopped Onion

2

cloves

Garlic

minced

1/2

tablespoon

Chili Powder

16

ounces

Salsa, store bought or homemade, of choice (See Box Below for Links to Recipes)

1/2

teaspoon

Cumin

1/2

teaspoon

Cinnamon

2 1/2

cups

shredded cooked Chicken

Pinch

of Salt

Six 10-inch fresh Flour Tortillas

1

cup

Refried Beans

Olive Oil

for brushing

Shredded Cheddar Cheese

to serve

Sour Cream

to serve

Guacamole

to serve
Instructions
Place 2 tablespoons Olive Oil in a large saucepan. Place pan over medium heat.

When oil is hot and shimmering, add onions and garlic. Sauté until tender and fragrant.

Add chili powder, salsa, cumin and cinnamon. Stir to mix.

Add shredded chicken. Stir and toss to mix well.

Remove pan from heat and allow mixture to cool.

Preheat oven to 450°F.

Grease a rimmed 15 x 10 x 1-inch baking pan.

Place a tortilla flat on a work surface (If tortillas are cold or stiff, warm them just a bit, 1 at a time, in a dry skillet on the stovetop over low heat (do not burn) or in the microwave).

Spoon a heaping tablespoon of refried beans down center of each tortilla.

Top with about 1/2 cup chicken mixture.

Fold up the bottom, top and sides of the soft tortilla, to fully wrap and enclose the fillings. Secure with wooden toothpicks, if necessary.

Place chimichanga in greased baking pan, seam side down.

Brush all sides with the oil.

Repeat with all tortillas until you have as many as you want to cook, or run out of ingredients.

Place dish in preheated oven and bake 20 to 25 minutes, or until golden brown and crisp, turning every 5 minutes.

Place a chimichanga or 2 on a serving plate.

Scatter a bit of cheddar cheese over top.

Dollop with sour cream and guacamole or serve on the side.

Serve hot.
Pin this Recipe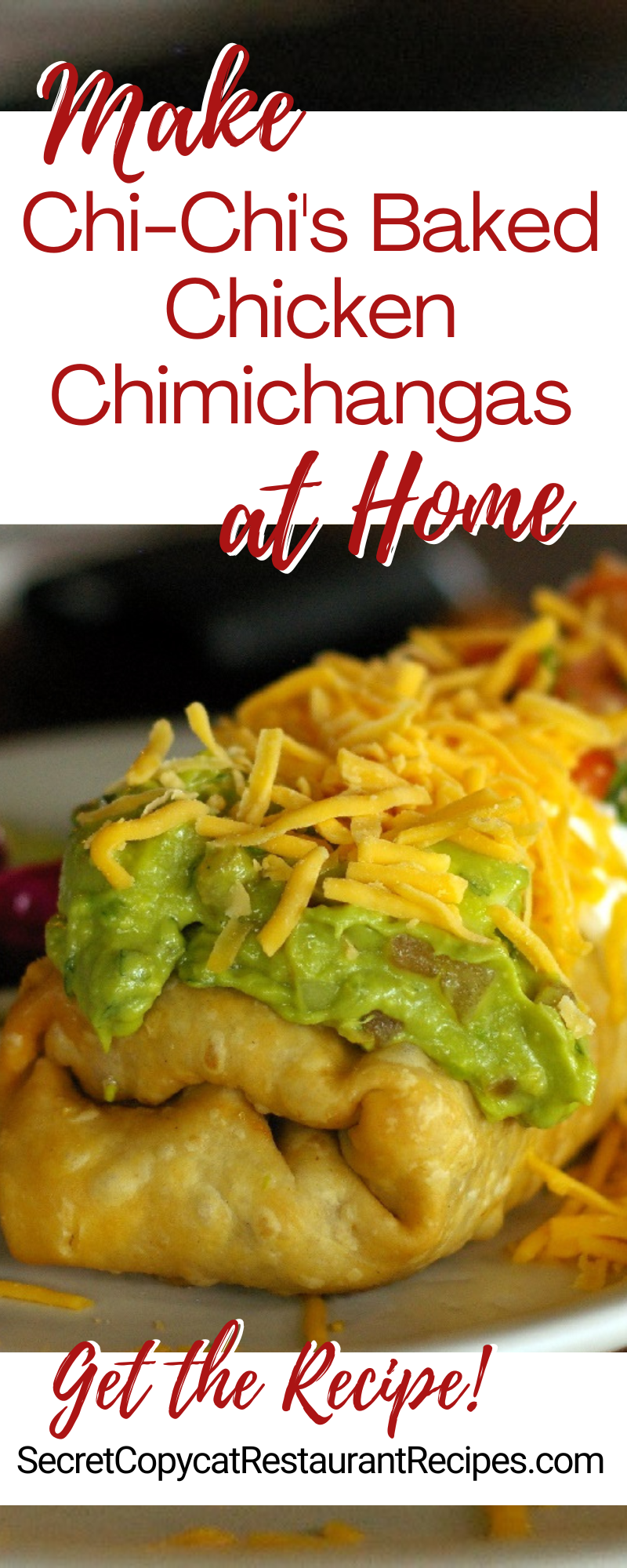 ---
Photo of "Chimichanga | Pentax K100D + SMC 50/1.7" is by Masala Puri and is used by permission under the Attribution-NonCommercial-NoDerivs 2.0 Generic (CC BY-NC-ND 2.0) Creative Commons License. Read the Full License Here – https://creativecommons.org/licenses/by-nc-nd/2.0/legalcode. Thank you, Masala. Great Picture. Photos may be "representative" of the recipe and not the actual finished dish. All photo licenses listed were correct at the time of the posting of the page. Recipe is our adaption of several recipes formally widely-circulated on the internet – courtesy of the Wayback Machine. Additional Information Courtesy of Wikipedia and is used by permission.
---
Please use the Facebook, Twitter, Pinterest and Email Buttons below to SHARE this Recipe with your Friends!
It only takes a minute and they will love you for it!
Thank You!