Make our Qdoba Queso Dip Recipe at home tonight for your family. With our Secret Restaurant Recipe your Queso will taste just like Qdoba's.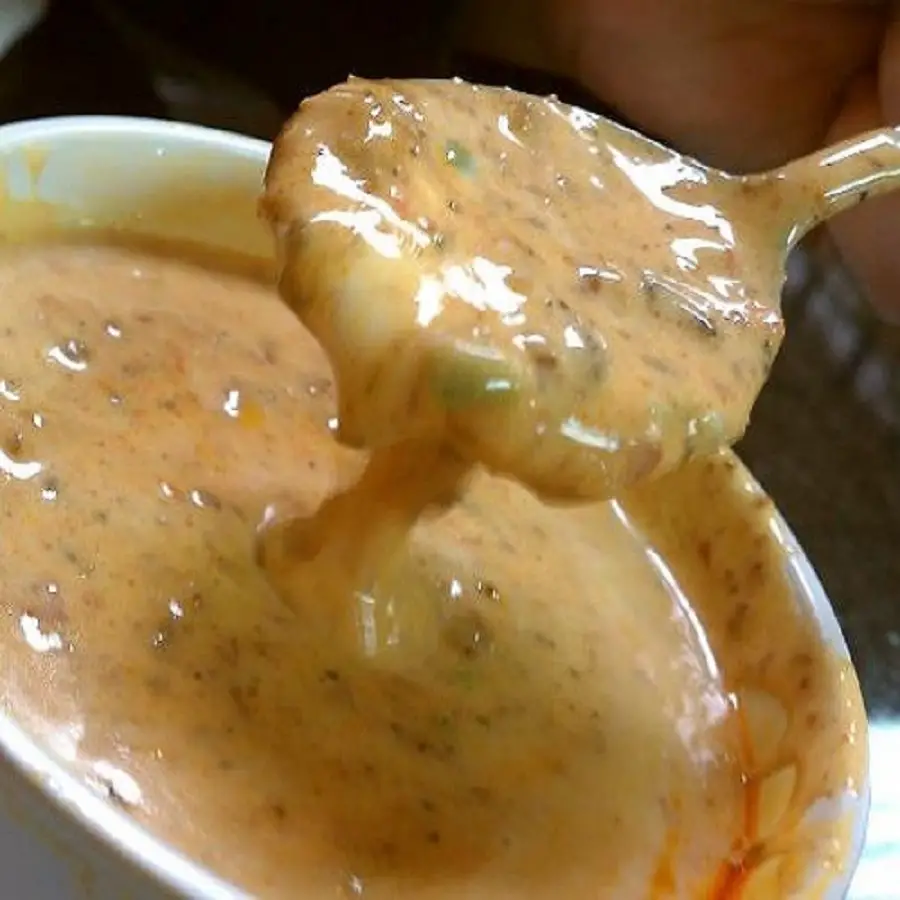 Photo by David Murray
Qdoba Queso Dip
Qdoba Mexican Grill is a chain of fast casual Fresh Mex restaurants in the United States and Canada serving Mexican-style cuisine. The company is owned by Jack in the Box.
Founder and Colorado native Anthony Miller and partner Robert Hauser opened the first restaurant in 1995. The Denver, Colorado, location was an immediate success with first year revenues exceeding $1,500,000. The cost of opening the 1,300-square-foot store was only $180,000.
The restaurants have gone through a few name changes. After initially opening as Zuma, the name was changed to Z-TECA Mexican Grill to avoid confusion with other Zuma Mexican restaurants. When that name was deemed to be too similar to Z'Tejas Southwestern Grill the name Qdoba was invented.
Qdoba now operates over 600 fast casual restaurant locations throughout the United States.
Qdoba Queso Dip Recipe
Make our Qdoba Queso Dip Recipe at home tonight for your family. With our Secret Restaurant Recipe your Queso will taste just like Qdoba's.
Ingredients
1

cup

shreddred Monterey Jack Cheese

1

cup

American Cheese

1

cup

shredded Cheddar Cheese

3

roasted Poblano Peppers

finely chopped

8

ounces

Tomatoes

finely chopped

1

cup

Heavy Cream

1 1/2

teaspoons

ground Garlic

Salt

to taste
Instructions
Combine all ingredients in a slow cooker.

Cover and cook on low for 2 hours. Stir occasionally or until cheese is melted.

Thin with more milk or cream, if necessary.

Taste and adjust seasoning.

Serve hot from crock with tortilla chips.
For additional flavor, add finely chopped onion, ground cumin, chopped roasted red pepper, etc.
&
If you are making this for a party, be sure to pour it into a nice party slow cooker and keep it warm for your guests throughout the night.
SPOTLIGHT RECIPES
Moe's Southwest Grill Queso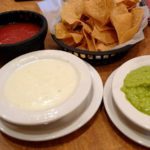 Make our recipe for Moe's Southwest Grill Queso at home for your next party.
It is perfect served beside guacamole and salsa for chips, but Moe's Southwest Grill Queso is also delicious on tacos, burritos and quesadillas.
Applebee's Wonton Tacos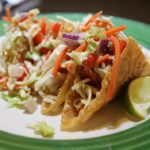 Make our Applebee's Wonton Tacos Recipe at home tonight for your family.
With our Secret Restaurant Recipe your Wonton Tacos will taste just like Applebee's.
Get More Secret Copycat Restaurant Recipes
Sign-up for our FREE Restaurant Recipes Emails. We send out Additional Email-Only Copycat Restaurant Recipes each week. Sign up NOW to get EVERY RECIPE.

---
And Please Follow Us on Your Favorite Social Sites
You'll Stay in Touch, Get More Recipes from All of Our Sites and Help Us Spread the Word about Secret Copycat Restaurant Recipes to All Your Friends.
Thank You.
"Slow cookers are the easy short cut to wonderful dinners"
That was an early slogan for one slow cooker company.
While this is more true than ever today with innovations like programmable cooking and "keep-warm," what started out as a simple bean or stew cooker has evolved in many different and exciting directions.
For busy families, you can still get slow cookers that will cook your dinner while you work.
But you can also get a diverse and extensive line of slow cookers and accessories for every occasion – Parties, tailgating, travel, everyday lunch, and so much more.
Make meals and entertaining smarter, easier and more convenient.
Check out all the best brands of slow cookers – Crock-Pot, Hamilton Beach, Cuisinart and many more – All in one place and find the slow cooker that is right for your family.
SPOTLIGHT RECIPE
Chi-Chi's Chili Con Queso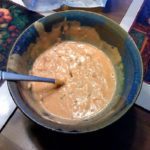 Make our Chi-Chi's Chili Con Queso Restaurant Recipe at home tonight for your family.
With our Secret Restaurant Recipe your Chili Con Queso will taste just like Chi-Chi's.
Don't forget the chips.
Pati's Mexican Table: The Secrets of Real Mexican Home Cooking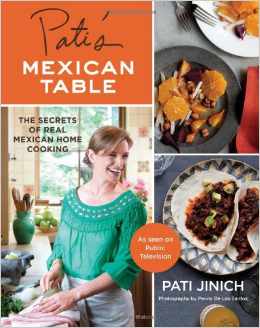 The host of a highly popular PBS series, Pati's Mexican Table, and a self-described "overloaded soccer mom with three kids and a powerful blender," Pati Jinich has a mission. She's out to prove that Mexican home cooking is quicker and far easier than most Americans think.
Her dishes are not blanketed with cheese, or heavy and fried, or based on complex sauces. Nor are they necessarily highly spicy. Surprising in their simplicity and freshness, they incorporate produce and grains. Most important, they fit perfectly into an everyday family cooking schedule and use just a handful of ingredients, most of which are already in your pantry. Many are homey specialties that Pati learned from her mother and grandmother, some are creative spins on classics, while others are not well known outside of Mexico.
Dishes like Chicken à la Trash (it's delicious!), a one-pot meal that Pati gleaned from a Mexican restaurant cook; Mexican Meatballs with Mint and Chipotle; Sweet and Salty Salmon; and Mexican-Style Pasta can revitalize your daily repertoire. You'll find plenty of vegetarian fare, from Classic Avocado Soup, to Divorced Eggs (with red and green salsa), to Oaxaca-Style Mushroom and Cheese Quesadillas.
Your friends and family will enjoy Tomato and Mozzarella Salad with Pickled Ancho Chile Vinaigrette; Crab Cakes with Jalapeño Aioli; and Chicken Tinga — (you can use rotisserie chicken), which makes a tasty filling for tortas and tostadas. Pati also shares exciting dishes for the holidays and other special occasions, including Mexican Thanksgiving Turkey with Chorizo, Pecan, Apple, and Corn Bread Stuffing; Spiral-Cut Beef Tenderloin; and Red Pozole ("a Mexican party in a bowl"), which she served on her wedding day.Desserts like Triple Orange Mexican Wedding Cookies, Scribble Cookies (sandwich cookies filled with chocolate), and little Apricot-Lime Glazed Mini Pound Cakes are sophisticated yet simple to make.
CLICK HERE to get Pati's Mexican Table: The Secrets of Real Mexican Home Cooking
---
Related Recipes:
Click on any Name below for the Recipe
… MORE Great Recipes Coming Soon!
---
Qdoba information courtesy of Wikipedia -http://en.wikipedia.org/wiki/Qdoba_Mexican_Grill. Photo of Cheese Dip is by David Murray and is used by permission under the Creative Commons Attribution 2.0 Generic (CC BY 2.0) License. Thank you, David. Great Picture. Photos may be "representative" of the recipe and not the actual finished dish. All photo licenses listed were correct at the time of the posting of the page. Additional Information Courtesy of Wikipedia and is used by permission.
---
Please use the Facebook, Twitter, Pinterest or Email Buttons below to SHARE our Qdoba Queso Dip Recipe with your Friends!
It only takes a minute and they will love you for it!
Thank You!