Make our Panda Express Mongolian Beef Recipe at home. This favorite of many Chinese Restaurants is easy and fun to make at home.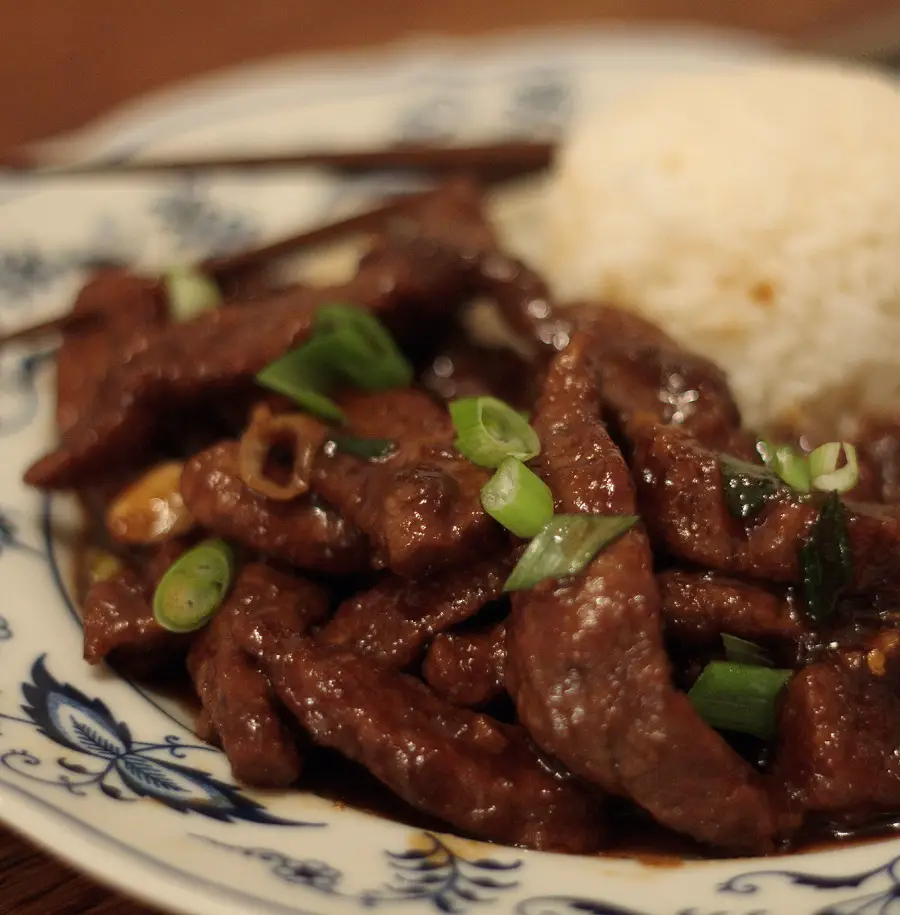 Photo by Jen R
Panda Express Mongolian Beef
A Panda Express Copycat Recipe
Panda Express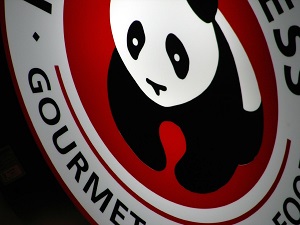 Panda Express is a fast food restaurant chain that serves American Chinese cuisine. Founded in California in 1983, Panda Express has grown from one family-owned restaurant to over 2,200 locations all over the world and is now the largest Asian food restaurant chain in the United States.
Panda Express restaurants were traditionally located in shopping mall food courts, but the chain now operates stand-alone restaurants, as well as locations in universities, casinos, airports, military bases, amusement parks and other venues.
Orange Chicken, Panda Express' most popular entree was developed in 1987 inspired by the flavors of Hunan Province of China. Since 2016 they have served more than 80 million pounds of Orange Chicken.
To See ALL of Our Panda Express Copycat Recipes – Click HERE
To See ALL of Our Chinese Restaurant and Chinese Restaurant-Style Copycat Recipes – Click HERE
Mongolian Beef
Despite its name, Mongolian Beef has nothing to do with Mongolian Cuisine and originated in Taiwan during the early days of the Mongolian Barbecue craze.
Mongolian Beef typically consists of sliced beef, usually flank steak, cooked with onions in a mild sauce. It is often served with mixed vegetables over steamed rice, or in the US, crispy fried cellophane noodles. It is a staple of many American Chinese restaurants.
Enjoy these Other Mongolian Beef Restaurant Recipes We Have for You here on Secret Copycat Restaurant Recipes
Panda Express Mongolian Beef Recipe
Make our Panda Express Mongolian Beef Recipe at home. This favorite of many Chinese Restaurants is easy and fun to make at home.
Ingredients
8

ounces

Flank Steak or Beef Tenderloin

4

tablespoons

Corn Starch

4

tablespoons

Vegetable Oil

1

teaspoon

Sesame Oil

1/2

teaspoon

freshly grated Ginger

2

cloves

Garlic

minced

1/3

cup

Soy Sauce

1/3

cup

Water

1

teaspoon

Maggi Seasoning

1/2

cup

Brown Sugar

1

teaspoon

Rice Wine Vinegar

4

ounces

White Button Mushrooms

stems removed and quartered

2 - 3

Scallions

diced
Instructions
Slice beef very thin, approximately 1/4 to 3/8 inches thick. If you are using skirt steak cut the meat diagonally, it will help make the meat more tender.

Place meat between sheets of plastic wrap. Use a meat tenderizer and gently pound meat into uniform pieces.

Place corn starch in a bowl.

Dip steak pieces into corn starch. Shake off excess.

Place pieces on a plate and allow meat to rest for 5 - 10 minutes, so the coating sticks to the meat.

In a wok or large skillet, heat vegetable oil and sesame oil over high heat.

When oil is hot and shimmering, carefully add a few strips of beef and sauté until just done, and the outside begins to crisp. Remove meat from pan. Repeat until all meat is cooked. Leave oil in pan

Leave oil in wok or skillet and add minced ginger and garlic. Sauté for about 60 seconds.

Add soy sauce, water, Maggi seasoning, brown sugar, and rice wine vinegar. Stir until the sauce thickens.

Return meat to pan. Add quartered button mushrooms and 1/2 of the chopped scallions. Cook for another 60 seconds or so, to heat through.

Serve hot over steamed rice or Chinese noodles. Scatter remaining scallions over the beef, to garnish.
Get More Secret Copycat Restaurant Recipes
Sign-up for our FREE Restaurant Recipes Emails. We send out Additional Email-Only Copycat Restaurant Recipes each week. Sign up NOW to get EVERY RECIPE.

---
And Please Follow Us on Your Favorite Social Sites
You'll Stay in Touch, Get More Recipes from All of Our Sites and Help Us Spread the Word about Secret Copycat Restaurant Recipes to All Your Friends.
Thank You.
---
Photo of "homemade mongolian beef" is by Jen R and is used by permission under the Attribution-NonCommercial-NoDerivs 2.0 Generic (CC BY-NC-ND 2.0) Creative Commons License. Read the Full License Here – https://creativecommons.org/licenses/by-nc-nd/2.0/legalcode. Thank you, Jen R. Great Picture. Photos may be "representative" of the recipe and not the actual finished dish. All photo licenses listed were correct at the time of the posting of the page. Recipe is our adaption of several recipes formally widely-circulated on the internet – courtesy of the Wayback Machine. Mongolian Beef Information and all Additional Information Courtesy of Wikipedia and is used by permission.
---
Please use the Facebook, Twitter, Pinterest and Email Buttons below to SHARE this Recipe with your Friends!
It only takes a minute and they will love you for it!
Thank You!