Make this Bahama Breeze Straight-From-the-Restaurant Recipe for their Jamaican Wings Appetizer and your wings will taste just like the Jerk Wings at Bahama Breeze.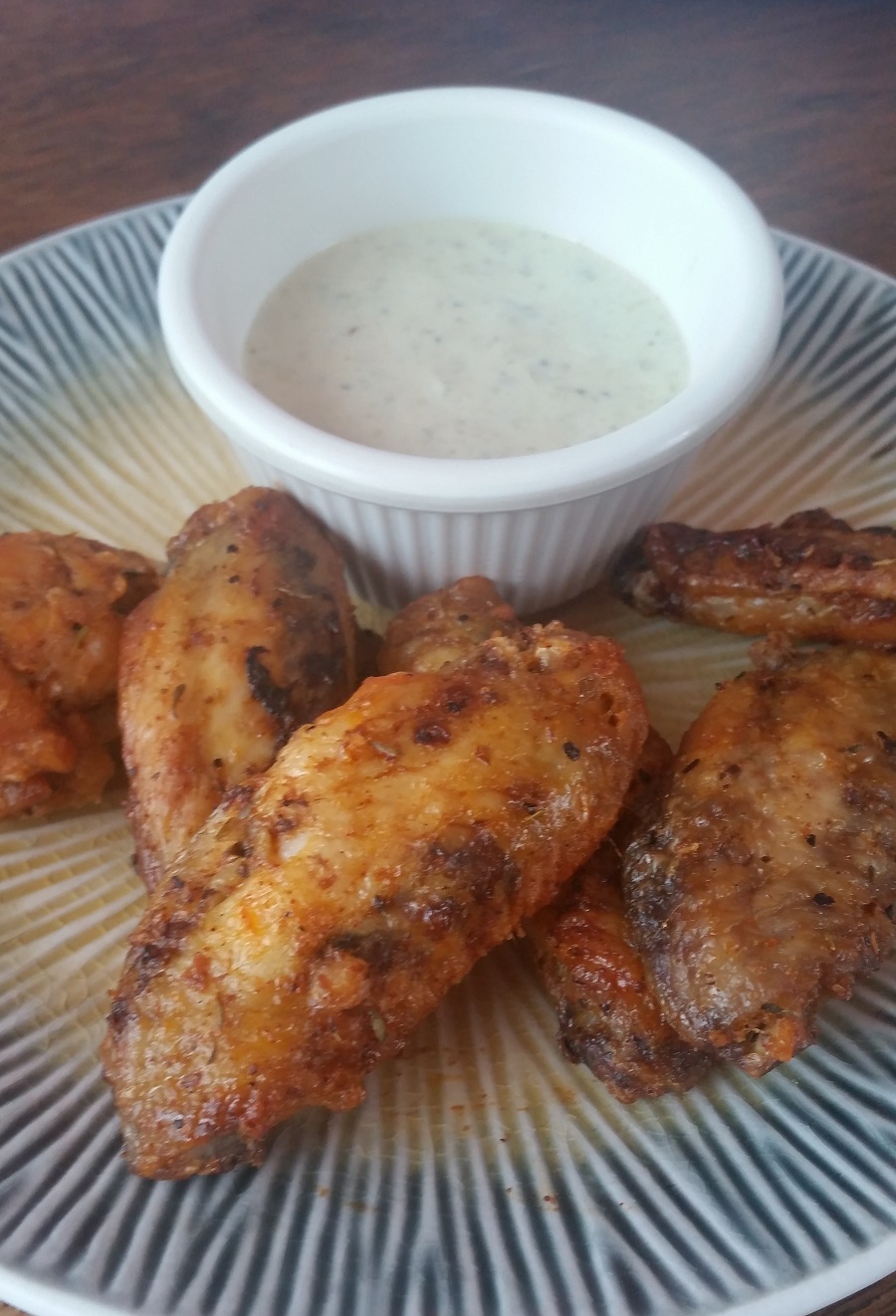 Photo by Mark
Bahama Breeze Jamaican Wings
Straight-From-the-Restaurant
From time to time restaurants share a few of their best recipes with the public so that their fans can enjoy these favorite dishes at home. Alton has spent hours tracking down these recipes. We are proud that we can help the restaurants share these recipes with our fans.
Bahama Breeze Jamaican Wings Recipe from 2015 is a Straight-From-the-Restaurant Recipe.
Bahama Breeze Jamaican Wings Recipe
Notes - This is a 2 day recipe. Precooking the wings prevents flare-ups during grilling.
Ingredients
3

cups

Jerk Marinade

of choice, store bought or homemade

3

tablespoons

chopped Garlic

1

tablespoon

freshly chopped Thyme

1

teaspoon

ground Allspice

1

cup

Water

4

tablespoons

thinly sliced Scallions

5

pounds

whole Chicken Wings

cut into planks and drumlettes, if you like

Dry Jerk Seasoning

of choice, store bought or homemade, as needed
Instructions
Mix jerk marinade, garlic, thyme, allspice, water and scallions in a large bowl.

Add chicken wings.

Cover with plastic wrap. Place in the refrigerator on the bottom shelf. Marinate the chicken wings for 18 - 24 hours before cooking. The longer they marinate, the more flavorful the wings will become.

Preheat oven to 350°F.

Remove wings from marinade and shake off excess. Place wings in a clean bowl. Discard marimade.

Lightly season the wings with the dry jerk seasoning.

Place wings on a sheet pan with the wing tips face down, if whole.

Place sheet pan in oven and bake wings for 20 - 25 minutes or until fully cooked.

Heat grill to medium.

Place wings on the grill. Grill for 2 1/2 - 3 minutes on each side. The skin should develop a crisp texture and a mahogany-like color. Make sure the wings are fully heated to a safe-to-eat 165°F. (See the box below this recipe to tell how to correctly check the temperature of your wings.)
Get More Secret Copycat Restaurant Recipes
Sign-up for our FREE Restaurant Recipes Emails. We send out Additional Email-Only Copycat Restaurant Recipes each week. Sign up NOW to get EVERY RECIPE.

---
And Please Follow Us on Your Favorite Social Sites
You'll Stay in Touch, Get More Recipes from All of Our Sites and Help Us Spread the Word about Secret Copycat Restaurant Recipes to All Your Friends.
Thank You.
---
Photo of Jerk Chicken Wings is by Mark and is free to use and share under the Creative Commons Attribution-NonCommercial-NoDerivs 2.0 Generic (CC BY-NC-ND 2.0) License. Photos may be "representative" of the recipe and not the actual finished dish. All photo licenses listed were correct at the time of the posting of the page. Recipe courtesy of Bahama Breeze and adapted from the Orlando Sentinel Thought You'd Never Ask column 2015. Additional Information Courtesy of Wikipedia and is used by permission.
---
Please use the Facebook, Twitter, Pinterest and Email Buttons below to SHARE this Recipe with your Friends!
It only takes a minute and they will love you for it!
Thank You!