Make our Cheesecake Factory Shepherd's Pie Recipe at home tonight for your family. Cheesecake Factory's Shepherd's Pie is a wonderful interpretation of the English Pub Staple.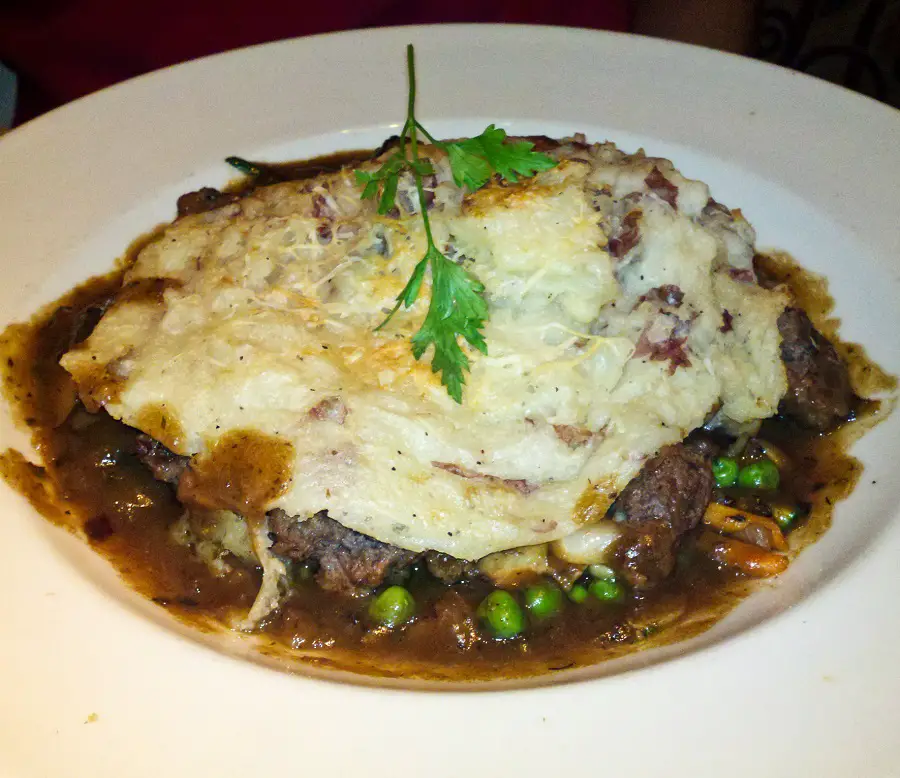 Photo by pchow98
Cheesecake Factory Shepherd's Pie
A Cheesecake Factory Copycat Recipe
Cheesecake Factory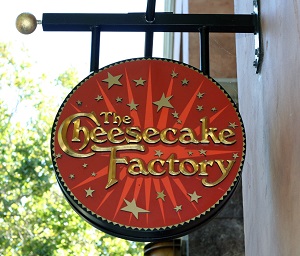 The Cheesecake Factory story begins in Detroit, Michigan in the 1940's. Evelyn Overton developed her "Original" Cheesecake and everyone who tried it, loved it. So much so that she decided to open a small Cheesecake shop, but she eventually gave up her dream to raise her family.
Fast forward to 1972, with their children grown, Evelyn and her husband Oscar move to Los Angeles to make one last attempt at owning their own business. With the last of their savings, they opened The Cheesecake Factory Bakery and began selling Evelyn's cheesecakes to restaurants throughout Los Angeles.
With great foresight and intuition, their son David decided to open a restaurant to showcase his mother's selection of cheesecakes. It was 1978 and he opened the first The Cheesecake Factory restaurant in Beverly Hills, CA. The restaurant was an immediate success and today there are more than 220 The Cheesecake Factory restaurants around the world.
To See ALL of Our Cheesecake Factory Copycat Recipes – Click HERE
Cheesecake Factory Shepherd's Pie Recipe
Make our Cheesecake Factory Shepherd's Pie Recipe at home tonight for your family. Cheesecake Factory's Shepherd's Pie is a wonderful interpretation of the English Pub Staple.
Ingredients
1

tablespoon

Oil

1

pound

Ground Beef

1

cup

sliced Mushrooms

1

cup

diced Onion

2

cans Cream of Mushroom Soup

1/4

cup

Sour Cream

1

can Corn

drained

4

cups

prepared Mashed Potatoes

1

cup

shredded Cheddar Cheese
Instructions
Preheat oven to 400°F.

Place a large skillet or pan over medium low heat.

Add oil and heat until shimmering.

Add ground beef and start to cook, breaking up meat with a wooden spoon.

Add 1/2 way through the cooking, add mushrooms and onions. Continue to cook until meat is browned and mushrooms and onions are tender.

Reduce heat to low, Add cream of mushroom soup and sour cream. Simmer 5 minutes until heated through.

Place mixture into a 13 x 9-inch casserole dish.

Top with corn. Spread mashed potatoes over corn. (Yeah, it's a little tricky. Just do you best - it will still taste good.)

Sprinkle with cheddar cheese.

Cover with foil.

Place in preheated oven and bake for 30 minutes.

Remove from oven and, using a spatula, place helpings into individual serving dishes, trying to maintain the structure of layers (So it looks good! 😉 )

Serve hot.
Get More Secret Copycat Restaurant Recipes
Sign-up for our FREE Restaurant Recipes Emails. We send out Additional Email-Only Copycat Restaurant Recipes each week. Sign up NOW to get EVERY RECIPE.

---
And Please Follow Us on Your Favorite Social Sites
You'll Stay in Touch, Get More Recipes from All of Our Sites and Help Us Spread the Word about Secret Copycat Restaurant Recipes to All Your Friends.
Thank You.
---
Photo of "Shepherd's Pie @ Cheesecake Factory" is by pchow98 and is used by permission under the Attribution-NonCommercial-NoDerivs 2.0 Generic (CC BY-NC-ND 2.0) Creative Commons License. Read the Full License Here – https://creativecommons.org/licenses/by-nc-nd/2.0/legalcode. Thank you, pchow98. Great Picture. Photos may be "representative" of the recipe and not the actual finished dish. All photo licenses listed were correct at the time of the posting of the page. Recipe is our adaption of several recipes formally widely-circulated on the internet – courtesy of the Wayback Machine. Additional Information Courtesy of Wikipedia and is used by permission.
---
Please use the Facebook, Twitter, Pinterest and Email Buttons below to SHARE this Recipe with your Friends!
It only takes a minute and they will love you for it!
Thank You!